Influencer Marketing Agency Manchester
Purple Riot is an award-winning influencer marketing agency. We work with the UK's best influencers to grow your brand authentically and help reach new and relevant audiences.
Influencer partnerships can work wonders for your business or destroy it! That's why using an agency that doesn't place your product with all the WRONG people is essential. We work closely with you to determine the best influencers for your brand with the most engaged and targeted audience of potential customers.
Purple Riot has worked with hundreds of exciting businesses across the UK. We take care of every step of the influencer partnership process, from creating a database of the right influencers for your brand to contracts to content creation. Everyone we work with is vetted, ranging from niche micro social media influencers to national heroes and celebrities. We always ensure the best people attend your event, promote your product or engage with your brand.
Influencer marketing has to be highly personalised; we take our time to find individuals that perfectly match your target niche with strong engagement rates, delivering guaranteed ROI and creating a riot that can help to drive footfall, build brand reputation, increase sales, and brand recall.
How do we do it?
We've spent years developing relationships with influencers in various sectors, including leisure, hospitality, and lifestyle – and have established a trusted portfolio to find the right influencer for your campaign.
We manage complete campaign execution, from ideation to finding the perfect match. We'll draw up contracts, manage sampling, invite influencers to events and liaise directly with influencers or management agencies to deliver each campaign without a hitch.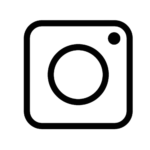 Why does influencer marketing work so well?
Purchasing decisions and consumer buying behaviours are ever-changing and require marketers to adapt tactics to reach new and emerging audiences quickly.
Influencer marketing is valuable and is based on trust, working with individuals with established fanbases, and communicating messages by the power of word of mouth – directly from their channels, rather than messages sent from branded social media or through traditional advertising channels.
While working with big influencers and celebrities can work phenomenally well when executing a campaign strategy, we also work with micro-influencers who benefit from higher engagement rates, low costs to acquire results, and unparalleled close relationships with their audience.
Purple Riot has extensive experience working with celebrities and we've had the honour of meeting well-known faces like Stacey Solomon, Manchester music legend Rowetta and Henry Holland among others.
Influencer partnerships are jam-packed with opportunities for brands to repurpose content by using assets generated by influencers to use across their broader marketing strategy – for instance, in social media campaigns and billboards or across bigger-scale digital marketing efforts.
We only work with influencers who offer guaranteed ROI and are vetted for authenticity and reviewed to ensure the partnership benefits both parties, offering true advocacy for your brand.
Find out more about our influencer marketing services below or get in touch here.