Social Media Agency Manchester
Purple Riot is a multi-award-winning social media agency in Manchester. We work with various exciting sectors and businesses on organic and paid social media.
We've been achieving exceptional results for clients for over ten years, and we take care of all aspects of your social media strategy, from planning to content creation and community management.
Why you should work with a social media agency
Social media offers the widest variety of platforms to reach your target customers. The endless list of options can sometimes be confusing, which is where Purple Riot social media agency comes in.
The popularity of newer platforms like TikTok presents an unmissable opportunity for businesses to take advantage of, with endless audience potential at your fingertips. We can mine that potential for you using state-of-the-art tools and experts in our field as your social media agency.
Organic Social Media Content
There are two types of social media campaigns to take advantage of. Firstly, organic social relies on carefully curating a solid network of loyal fans through consistent community management and sharing engaging, relevant, and trend-led content.
If done well, reaching people authentically with compelling content is the best way to steer conversations toward you and your brand. Social media success is about creating communities and building meaningful, lasting relationships through authenticity and authority in your space.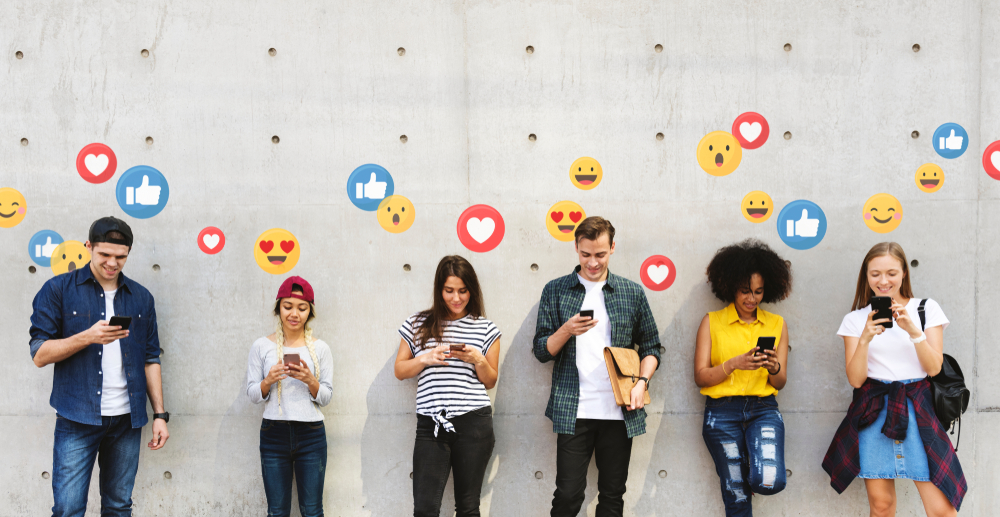 Paid Social Media Content
Paid social media helps deliver messages to a highly targeted audience, driving lead generation, brand awareness, sales, and traffic. With these platforms offering more and more features, paid social campaigns are a quick and easy way to reach new audiences.
The number of different audiences that can be reached and engaged with via today's platforms is phenomenal. With new trends always around the corner, there are lots to consider when putting together a strategy that works.
With any social media strategy, using a one-size-fits-all approach won't be ideally suited to capturing and sustaining the attention of your target audience. It requires careful curation, audience management, and sound research to pick the platforms where your brand will shine the brightest.
Keeping up with the changing social media landscape
Ensuring that your brand is ahead of the curve when it comes to social means being willing to try new ideas, dedicating yourself to research, and staying consistent.
The deeper your understanding of what can be done with social media as a marketing tool, the more you can develop eye-catching, engaging ideas, enabling your brand to stand out in a crowded marketplace.
Purple Riot social media agency has worked with various exciting businesses across the UK. Read more about our social media agency services below or get in touch here.