How to choose a PR company
So you've had the chemistry meetings and agreed on a strategy, so now it's just a case of waiting for the coverage to roll in, right?
While instant results are very possible, PR is the long game, and if done well, it will drive brand awareness, change hearts, influence minds, encourage decisions, boost and safeguard reputation and drive traffic and sales.
Basic PR skills can be taught and adapted by small and scale-up business owners to good effect, but if you want ongoing results and a creative approach that will consistently impact your business, appointing a PR company might just be the best decision you'll ever make.
Here are our top five tips for getting the best out of your PR company.
1. Choose the right PR company for you
There are thousands of PR firms, all promising incredible results, and value for money. It can be time-consuming and overwhelming to sift through Google results and select a shortlist that will match your requirements, so here are a few questions to ask yourself that can help quicken up the process.
– Does the agency have relevant experience and a good mix of clients? It's always a plus if the agency has experience specifically in your sector, but look for agencies that can apply interesting insights and ideas from working with a variety of different businesses.
– Do they have excellent contacts with journalists or influencers who write about your area of expertise? The right PR firm for you should demonstrate that they have the right connections to help them secure opportunities and coverage.
– Do they offer clarity? At Purple Riot, we pride ourselves on being upfront about costs, how long things take and what realistic results might look like. Always be wary of agencies that don't; a good PR company will be transparent at every stage.
– Do you like each other? We all know this business is about relationships, and having a good rapport can do wonders for morale and results. That doesn't mean you have to be in the pub together every night (although that's always a bonus), but it makes life easier when you actually like each other.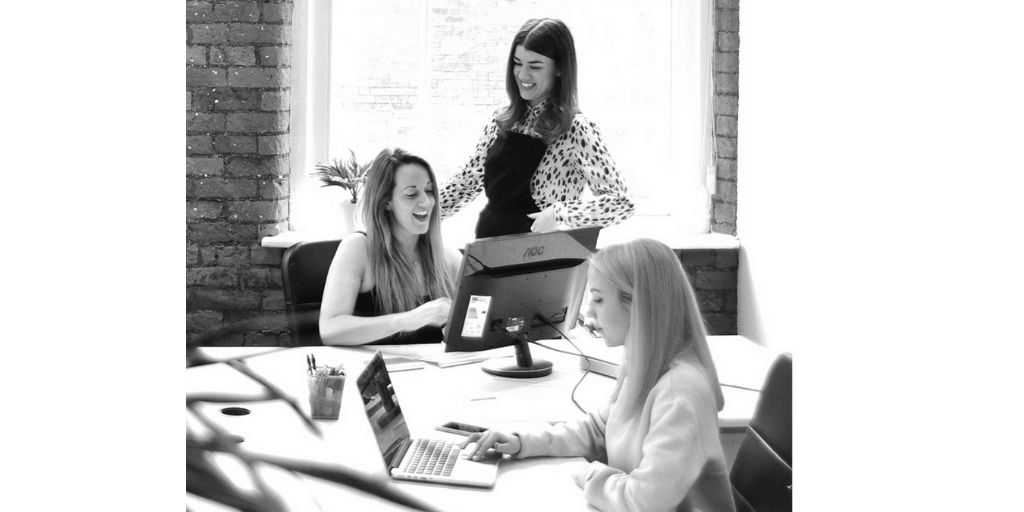 2. Be clear on your objectives
The world of PR is rapidly evolving. While traditional PR involves protecting and building a reputation, raising awareness, or positioning your MD as an authority on a particular subject, PR and digital now go hand in hand. Digital PR can be used to place carefully crafted strategic content, engage with online influencers, boost your social engagement and push you up the Google rankings by improving your SEO.
With this in mind, it's worth knowing exactly what you want to achieve before finding the right agency – and providing clear business objectives where possible. Do you want to position your CEO as an industry expert? Do you want to focus on securing backlinks (holy grail) that will drive traffic and sales and improve SEO? Or, do you want to produce an impactful big bang PR stunt that makes a global splash?
At Purple Riot, we offer an integrated approach incorporating traditional PR, digital PR, content, and social media – and we will always be straight with you from the start about how much time will be required to meet your business goals.
3. Set realistic budgets AND expectations
As well as having clear goals, it's also important to know what you want to spend and have a realistic budget for your aims and objectives. Businesses often don't understand the costs associated with PR and marketing and regale in horror when agencies present their day rate. Get the facts upfront, and if the price isn't in-line with your budget, there's no shame in that. However, it's very frustrating and wastes everybody's time when you aren't clear about what you can afford in the first instance. It just doesn't make good business sense for you and the agency to waste time on meetings and proposals when the budget isn't there. Agencies understand that businesses need costs before making a decision, but we ask that you have an idea of your budget when you set off finding an agency pleeeeeeassse.
When you've decided to work with a PR company, give it time. We know it can be a scary process allocating budget to a bit of an unknown, so it can be tempting to want instant results. But don't forget, a solid agency will need to invest time in getting to know you and your business, identifying the right opportunities, and laying the groundwork for creative campaigns. Exciting results can and do happen quickly, but running an account properly also involves admin, reporting, evaluation, and the fun stuff.
4. Value expertise and build trust
Trust is the number one element in any great relationship, and that goes for the client/agency relationship too. Trust will build bridges and pave the way for fantastic results. Experienced PR professionals have years of experience in speaking to journalists under their belt and are skilled in writing specifically for certain publications or websites. They have the understanding of what makes an exciting story and are adept at sniffing out opportunties that will whet the appetites of writer, editors, and influencers.
Although the client is the number one authority on their brand and their story, trusting the news nose of your PR company to lead you to the best angles and the best stories for your brand will bring the headlines that you have been wishing for.
A good PR agency should be able to navigate you through the process kindly but firmly, explaining decisions as the journey progresses. Trusting and valuing their expertise and opinions is the reason why you've hired them, and you should feel comfortable with this.
And remember, not everything is news! So, work with your agency to understand what is and isn't 'PR'able'.
5. Creativity is key
While a solid media relations campaign can do a brilliant job of building a brand profile, creative storytelling and sheer ingenuity are also something to look out for when choosing a PR agency. Telling simple stories in engaging ways from unique angles can help leverage coverage in new and exciting places that will reach audiences you may not have considered.
Additionally, creative PR stunts and experiential campaigns can create a huge splash with the right media and customers.

Look out for the fantastic storytellers, they will bring your brand alive.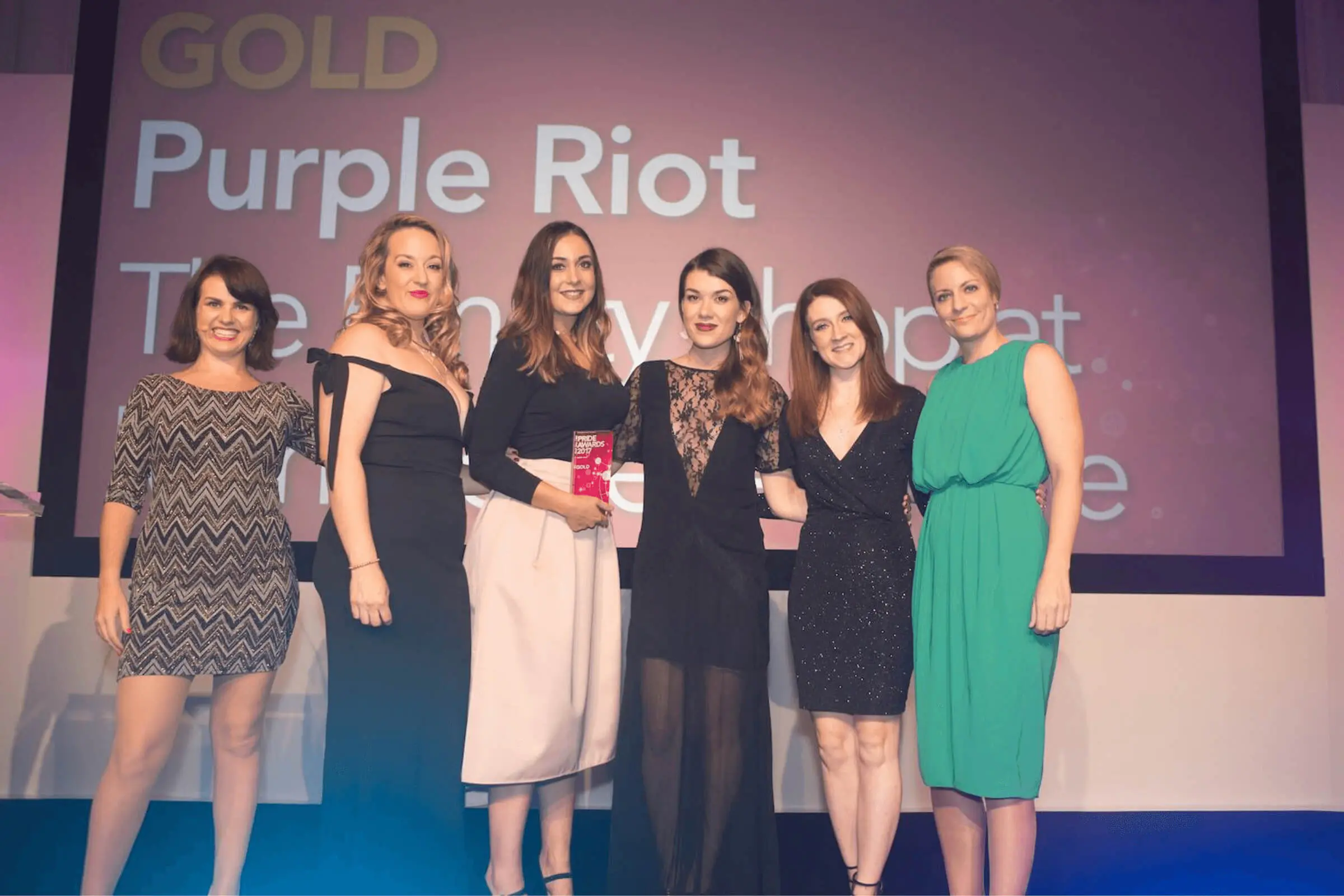 At Purple Riot, we pride ourselves on taking an unconventional approach to PR. We're a senior team that works directly with clients at all stages. The team you see at the initial meetings or pitch is the team you'll work with every day.
We prefer honesty and integrity over winning you over with charm (although we hope that we do that too!), and we always deliver impactful campaigns with winning results. If you want creativity that knocks your socks off and a proven record of generating big wins when it comes to press coverage – both traditional and digital. Find out more about our PR agency services here or call us on 0161 706 0534 for a free consultation.