Purple Riot, an Event Agency in Manchester
Purple Riot is an award-winning event agency in Manchester. We've been crafting unique events for our clients across the North West and the UK for over ten years.
Our expert team has delivered inspiring events of all shapes and sizes, including fashion shows, product launches, music events, roadshows, experiential campaigns, and corporate events.
We love to create a riot, so we don't hold back when planning creative events that stop audiences in their tracks, leaving lasting impressions wherever we go.
Why you should work with an event agency
Purple Riot event agency takes responsibility for your entire event, from the creative concept to scouting the perfect venue. We create the ideal ambiance with cutting-edge display and AV technology alongside selecting, liaising with, and planning logistics of the many necessary suppliers.
We also manage all of the important stuff, the risk assessments, health & safety, and all paperwork required to deliver a successful event with no bumps.
We're so proud of the events we've organised for our clients, even picking up some awards along the way.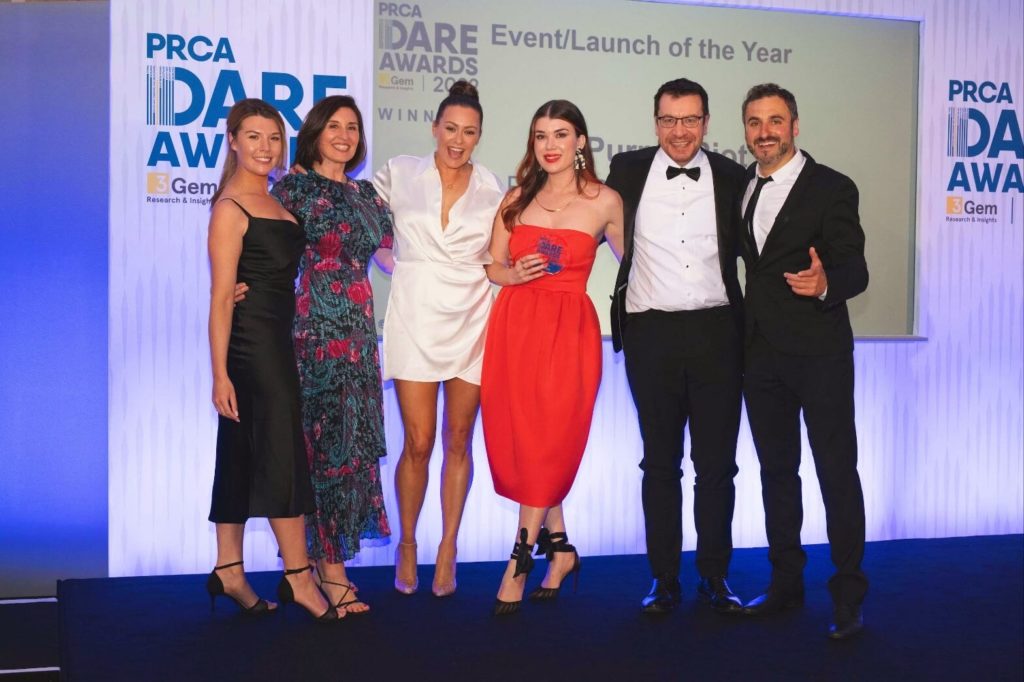 Projects we're proud of:
We delivered the Northern Marketing Awards Best Health and Beauty Campaign for Beauty Bay, an experiential event for customers and key influencers.
We launched national bowling and gaming leisure brand, tenpin's newest venue at The Printworks in Manchester City Centre. We organised a stylish socially-distanced reception for over 150 VIP guests, offering the opportunity to try the bowling and arcade games alongside the delicious food, drinks and cocktails that were available.
Purple Riot delivered a large-scale fashion and pop-up shop event for over 5,000 people at Vogue Fashion's Night Out.
Purple Riot is a multi-award-winning event agency in Manchester and we've been helping our clients deliver exceptional events for over 10 year's. Find out more about our creative event agency services or get in touch here. You can read more about what makes a successful event here.
Looking to launch your product with a bang using eye-catching experiential techniques? Or need an expert eye for the ideal venue and entertainment to make your event shine? We do it all.
Creating memorable events with a variety of event agency Manchester services:
Event production
Bar events
Influencer events
Beauty events
Event staging, lighting and sound
Event entertainment
Event risk assessments and health & safety
Event location scouting
Event planning
Liaising with suppliers
Event management
Guest list creation and management
Event marketing
Experiential events
Event marketing
Get in touch on 0161 706 0534.